ABOUT SERVICE
Dentures in Fairfax City
What are dentures? Dentures are removable appliances, designed to replace all the missing teeth at once. Removable means they can be taken out of the mouth and put back in without the aid of a dentist. Dentures are highly versatile, allowing for any number of missing teeth to be replaced. They are usually recommended when replacement of three or more teeth is necessary, although can be used if a single missing tooth is located at the end of the arch. Some people think of dentures as ill-fitting false teeth suitable only for the elderly. In reality, there are different types of dentures and they are the easiest, most economical way to achieve a full, perfect smile.
What are the different types of dentures? There are 3 types of dentures: partial dentures, full dentures, and the whole family of implant-supported dentures.
Partial Dentures can be used when some natural teeth remain and the budget is a top priority.ї
Full Dentures (complete dentures) are used to restore a completely edentulous mouth – a mouth that has no teeth at all. They are made of food grade (non-toxic) acrylic resin and have a natural, healthy appearance. They are custom-made to fit each patient to accommodate the jaw anatomy, teeth size and color, and the position of the teeth in the space.
Implant supported Dentures are a whole new class of teeth replacements that are based on dental implants. They closely resemble a full denture but have extra security from dental implants; They feature abutments coupled with a plastic part embedded into the denture.
What are the advantages of full and partial dentures?
Create a beautiful smile and the look you want, because there are no space constraints caused by nearby misaligned or discolored teeth
Strong, durable, and wear-resistant with an expected 10-year lifespan
Upper dentures have a suction cup effect which helps them adhere and remain stable. Lower dentures do however require some anchoring
Using some extra steps, Immediate dentures can be made to be worn same day following teeth extractions.
Full dentures can also be converted to fit the later-placed implants (to become an implant-supported denture)
Unlike fillings, crowns, and bridges, you are paying for the whole denture and not for each individual tooth
What are the pros and cons when comparing conventional dentures vs implant supported dentures vs bridges?
Advantages of implant-supported dentures:
More stable than conventional full dentures so the wearer has full confidence when chewing tough foods.
Versatile and changeable coupling elements.
Still remain highly cosmetic, cost-efficient and repairable just as conventional dentures are
Disadvantages over non-removable teeth replacements:
Still need to be removed.
Larger "footprint" which leads to diminished taste and temperature sensitivity.
Require a higher level of dental care and periodic replacement of the coupling inserts.
There is a special kind of the implant dentures that lacks all those disadvantages. It is called "hybrid dentures", or "all-on-four", meaning "all teeth replaced by using just 4 implants in one jaw". It is more expensive than a removable implant denture, but provides a full lock on the jaw, small "footprint" while retaining the cosmetic appearance.
What is the denture placement process? You will require approximately 4-5 visits to the practice. We will take accurate molds, give you the details of your smile design, confirm the teeth set-up, and finally give you your new teeth. If you are getting implant-supported dentures, this will require additional visits to place the implants. During your initial consultation, we will determine the correct appliance for you. We will then take a series of impressions and measurements of your jaw. Molds will be created which you can try in your mouth to assess the fit, shape, and color. Your final denture will be cast from the mold which feels right to you. Once you have your dentures, adjustments will be made as necessary. Vladyslav Ovcharenko, DDS, has a training in restorative dentistry, so will be able to answer any questions you may have regarding dentures and the fitting process.
Have any other questions? Not sure which type of denture is right for you? Simply call us at +1(703)385-1617 to set up your complimentary consultation today. Your Family Dentist's friendly skilled team has the tools and experience to give you your dream smile.
Read More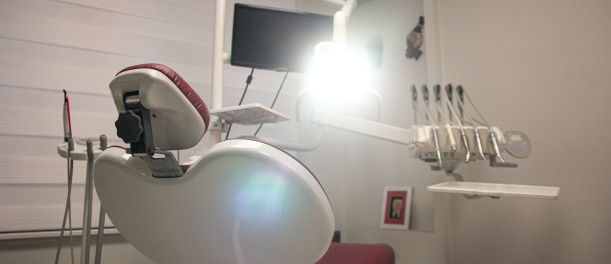 You can book an appointment by phone or through our website by clicking here: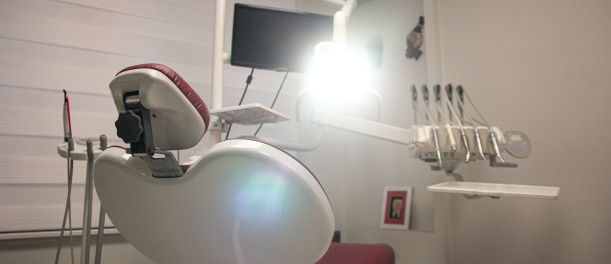 Contact us
Stay Connected
get_template_part('blocks/office-hours'); ?>
3929 Blenheim Blvd #91-D, Fairfax, VA 22030, United States