ABOUT SERVICE
Dental Implants in Fairfax City
Studies show that 90% of Americans have at least one tooth that is missing in their mouthes. Following a tooth extraction, you may be concerned about how your mouth will look and function. You would probably rather not have gaps in your smile that could affect your self-confidence and overall dental health. We advise restoration/replacement with denture implants as soon as possible to avoid the inevitable issues with chewing, speech, cosmetic appearance, and adjacent teeth shifting.
What are the options? Advancements in dental technology have revolutionized the implants teeth can have. Human bone is a dynamic structure and titanium is biocompatible (able to perform when applied to living tissue) so when the two meet, the bone doesn't reject the metal. The bone cells actually form around the dentures implants to make them immovable over time.
What is the procedure and can it be done at a dentist near me? You will have an initial consultation with an examination and x-rays of your teeth Your first procedure will be scheduled to place the implants in your jaw, in the space created by the missing tooth In this procedure, a titanium cylinder is inserted into the bone, which is designed to support the crown, bridge, denture, or "All-on-4" (all teeth restored on four implants); For lower jaw implants, you will then wait 4-5 months and for upper jaw, 6-7 months while the bone and implants fuse Your second appointment will then be scheduled, an x-ray taken to check the implant is ready, and an incision made to expose the tops of the implants A platform is then put on top and a temporary crown is fitted and left for 4-6 weeks while the gum heals around it 2-3 weeks later, your permanent crown will be ready and will be cemented or screwd in to the abutment The treatment can be performed right here at our office by Vladyslav Ovcharenko, DDS, who has high qualifications in dental implants and restorative dentistry.
Does the implant placement hurt? You may feel a slight scratch. Rest assured that the implant is completely sterile, as is your bone.
Will it hurt to chew on the implant tooth? No – it won't hurt. Neither the implant nor your bone around it have nerve endings.
Will the implant be visible through the gum? Despite full dental implants being made of titanium metal and having a dark gray oxidized surface, it will not show through. It will be fully integrated and covered by bone, which is in turn covered by the gum. Only metal abutments may be visible. In areas where cosmetic appearance is critical, such as the front of the mouth, we use hybrid zirconia oxide abutments which are white and natural-looking.
Will the implanted tooth look odd? In most cases, a natural look is achievable with implant dental work. This depends on the gum tissue, the number of missing teeth and placed implants, and their positioning.
How soon will my teeth be restored? The whole treatment can be completed in as little as four months, including the restorative stage. Depending on bone quality, you may need minor additional procedures such as bone grafting, ridge augmentation, or sinus lifting. We offer flexible payment options to help with this.
How long will the implants last? Implants have no expiration date so the aim is for them to remain in place for life. In reality, the success rate is slightly under 100%. It depends on the patient's health, habits, and oral hygiene. Implants and implant-supported crowns, bridges, and dentures are an excellent choice when tooth/teeth replacement is required. Follow-up home care is essential to guarantee longevity.
Do you feel you are in need of a dental implant? Perhaps you would like to discuss your tooth replacement options with Vladyslav Ovcharenko, DDS – the most professional dentist Arlington has to offer? Call Your Family Dentist at +1(703)385-1617 to set up a complimentary consultation today!
Read More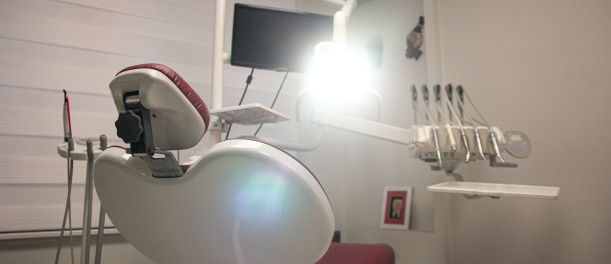 You can book an appointment by phone or through our website by clicking here: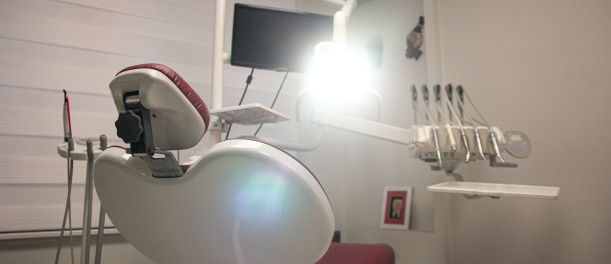 Contact us
Stay Connected
get_template_part('blocks/office-hours'); ?>
3929 Blenheim Blvd #91-D, Fairfax, VA 22030, United States